This is where I talk about things that may or may not really matter, my 'stream' of thought.

Salon 44 : Open Editions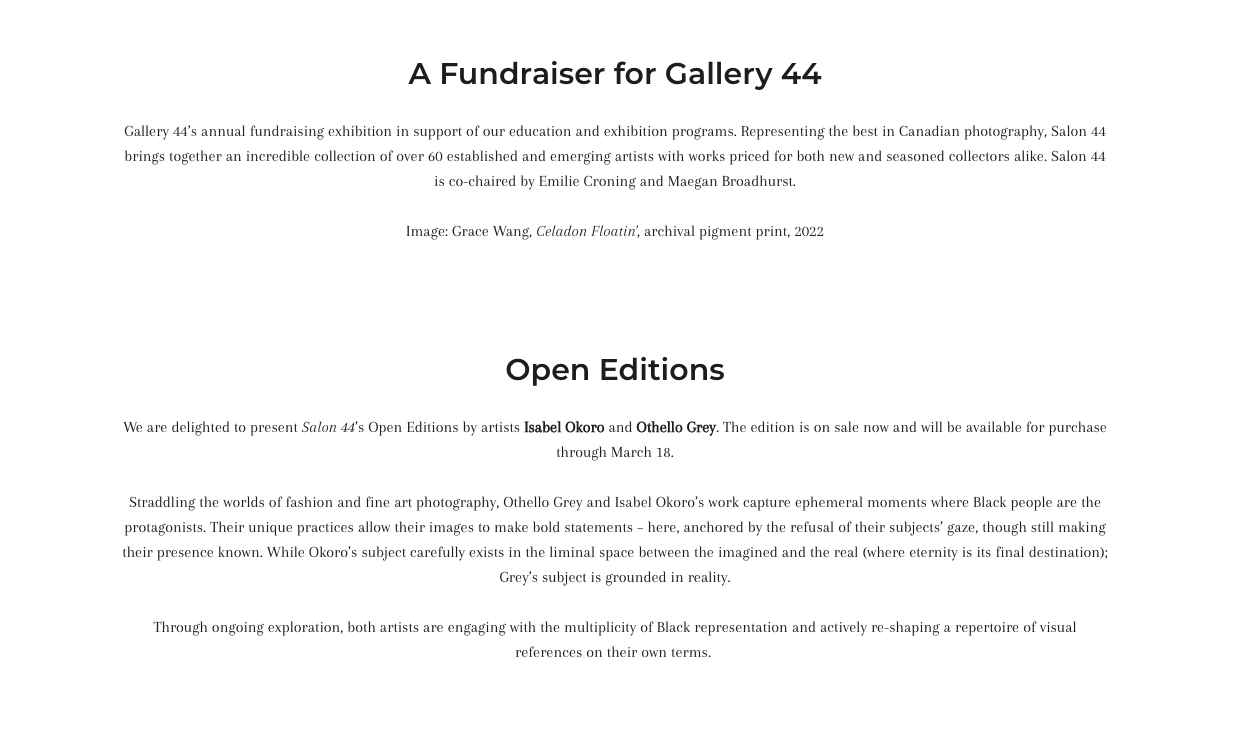 I'm really excited to be taking part in
Salon 44
(
Gallery 44's
annual fundraising exhibition) as one of two featured artists. My image of Yolonda from the editorial 'A Diamond is Only a Diamond' will be available for purchase now through March 18th.
For more infromation / to purchase
click here.
---
---
Who else is up at 1:39AM thinking "Hm, I really should compile a list of resources to help others". Just me...? Aight, well, here are some resources to aid in your photographic / creative journey, pass them along.



Free Game - Virgil Abloh




Models.com

(the only online creative industry database you'll ever need)

Thats all I got for now, hope those help.
😇️
*update : a permanent page for these

resources can be found here

, as this post will eventually get pushed down as I post more.
---
I had a dream that I needed a new website, so I made a new website.

It's essentially like my previous website got a lineup, braid up, new fade or any sort of grooming Black people get. 😂️

If you're new here, welcome, if you've been around for a while, welcome back.